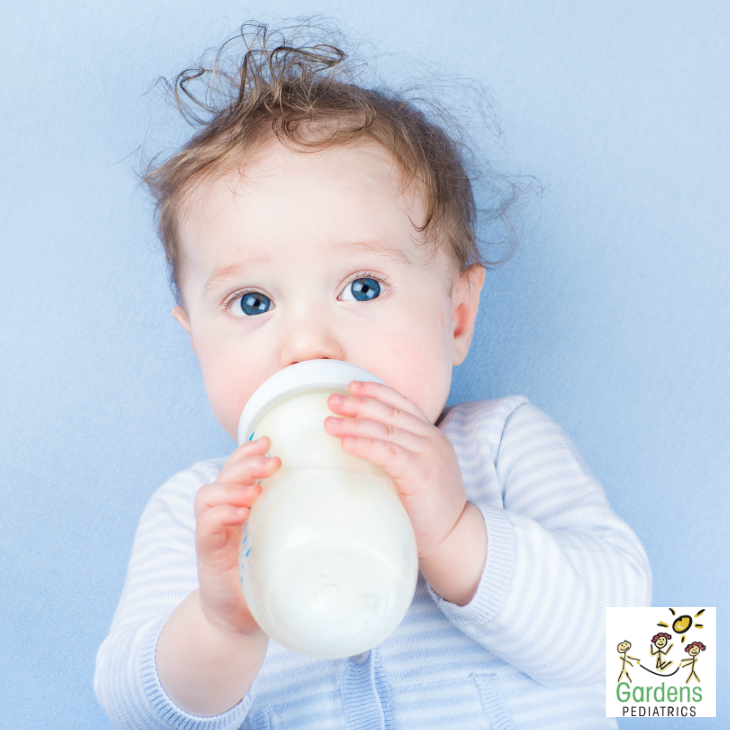 Do babies need to drink water?
We live in Florida, where the heat and humidity are high and we are reminded daily of the importance to stay hydrated.
You may have well-meaning grandparents or friends encourage you to give your baby water during the hot summer days.
However, giving your baby straight water may cause serious medical complications, including seizures!
In short, babies do NOT need water!
Medical reasons why babies don't need extra water:
Your baby's diet consists of liquid, regardless whether it's breastmilk or formula.

Both breastmilk and formula have the exact right balance of liquid vs. nutrients and salt for your baby's needs.

A baby's kidneys aren't strong enough to handle excess water intake.

Extra water throws off the balance of salt and water in the baby's body, which is called Hyponatremia.

Severe cases of Hyponatremia may cause seizures.

For more information on Hyponatremia:
Hyponatremic seizures secondary to oral water intoxication in infancy
When you give your baby a bottle, it's the baby's instinct to suck and swallow. Therefore drinking is not an indication of the baby's thirstiness. The suck-and-swallow is merely an instinct.
What should you give your baby instead?
IF your baby appears thirsty, it is simply a sign that it is hungry. Feeding your baby formula or breast milk is the prudent solution.

You may hear that you were given a bottle of water on hot days when you were a baby, and you turned out fine.

In general, a few sips or an ounce of water over an extended period of time, MAY be fine. However, instead of water, simply give your baby the formula or breast milk you normally feed it.

The risks of Hyponatremia are real and not worth taking.
Dr. Nagaraj Gowda